One of the first things you ask yourself when you're planning on going on a camping vacation, even more when you're travelling with kids, is certainly "does my campsite have a swimming pool or water park?" It's not different when you're travelling to Dordogne... So, for everyone's pleasure... and for your peace of mind! just go camping at a campsite in Dordogne with water park.
As the list below shows, many campsites in the Dordogne have been equipping, in recent years, for each and everyone's pleasure and comfort. Indeed, the campsites of Dordogne with water park guarantee you spend wonderful, relaxing moments, but also, hysterically funny ones thanks to their slides, play pools, waterfalls, bridges, water jets or rivers against the current (these are great to stay fit!). Children especially enjoy going down slides, diving or playing hours in heated water! You can join an dplay with them of course, or if you'd rather do so, well... do nothing at all, stretched on a deckchair - the campsites of Dordogne with water park can please any type of customer! Not to mention the animations that take place in the swimming pools of these aquatic complexes in high season. Aquagym or waterpolo are some of the activities that will be on the agenda of your Perigourdine holiday.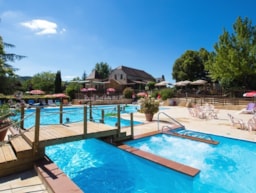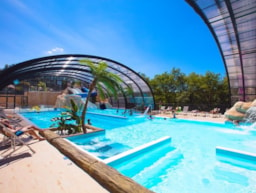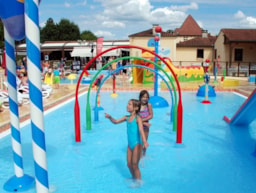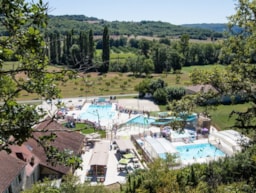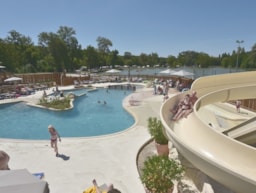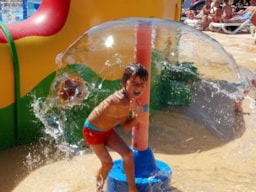 Slides will be the joy of children and teenagers (even if a few parents will be very happy to accompany their children!), the campsites of Dordogne with water park are often equipped with indoor and heated swimming pool which allow to indulge in pleasures Of swimming in all seasons. Indeed, some sites open very early in the year and stay open very late, whcih is great but means fresher temperatures in the outdoors! These same campsites with water park in dordognel often have spas where it is good to relax after a day of hiking or cycling in the surrounding landscapes. You can also benefit from spa areas with massaging jets or counter-current swim lane. The campsites of Dordogne with indoor heated swimming pools will also make the happiness of young parents with paddling pools designed for toddlers and babies.