In the land of Bergerac, the Dordogne river traces its way among hills covered in vines. This luminous wine valley stretches between Bergerac and the Montaigne castle grounds. During your trip, you'll encounter vineyards with prestigious names such as Pécharmant, Monbazillac or Montravel. Take some time to meet some of these Périgord winemakers and to taste their vintages. Wines which beautifully accompany some of the gastronomic specialties of Dordogne, like foie gras, paté and walnuts. The many street markets, in towns and villages, are the ideal opportunity to discover these regional products.
Bergerac country is also a land of history and traditions. Made famous by Cyrano de Bergerac, the town features its elegant Renaissance architecture on the banks of the Dordogne river. Further along, the castles of Monbazillac and Montaigne are both beautiful examples of combined Medieval and Renaissance styles. The Gallo-Roman villa of Montcaret, where you can admire the beautiful mosaic-tiled thermal baths, testifies to the ancient history of the Périgord.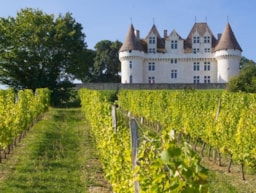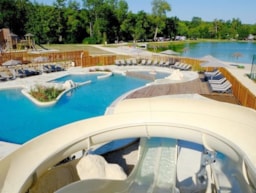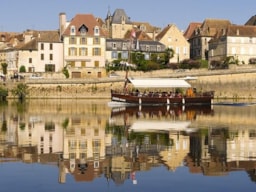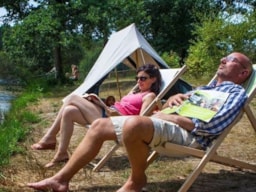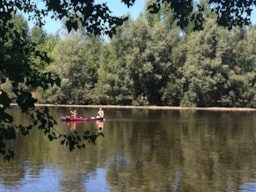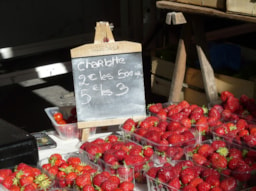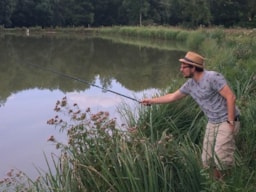 Nature is very much preserved in this wine country and its landscapes are particularly suitable for hiking, especially on the way to Compostela. One can also indulge in outdoor sports such as canoeing on the river, or biking through forests and vineyards. To share this bounty of nature, several campsites welcome you in this region. They offer sites for caravans, tents and camping cars. You will also find classic rentals, like mobile homes, furnished tents or cottages, and unusual accommodations like tree houses. Discover availability, special offers and good deals from the campsites around Bergerac.

r.