Camping in the Dordogne is a guarantee for holidays in pure nature.Rivers  flow amongst the limestone hills. The woods change colours every season.
The vineyards show promises of many delicious moments. In the Périgord the whole nature is waiting for you.
The Dordogne is one of the largest departments of France. Here you'll find a wide diversity of landscapes and protected biodiversity. And on top of all this : a sunny and pleasant climat.
Leave the highways ! Experience the smaller roads in the country. At any moment, after any bend, you might discover one of the most beautiful villages of France. Ten of them are officially listed in this department.
You prefer actif holidays ? You'll be a happy person while camping in the Périgord. Many open air activities are available from your campsite. Thousand kilometers of marked trails invite you for sportif trekking or family walks. Special roads are made for mountain bikers and cyclists.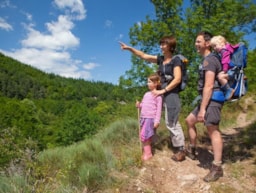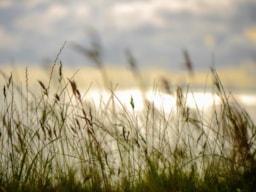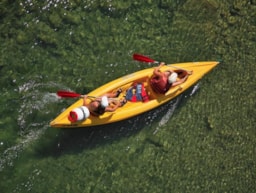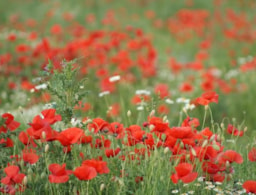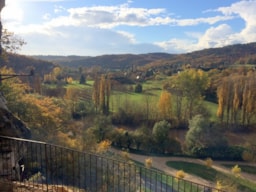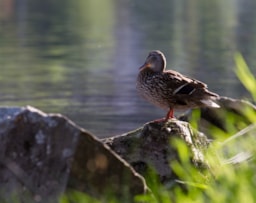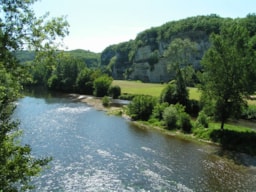 And last but not least : about 70 canoeing rental companies are registered along the rivers Dordogne, Vézère, l'Isle, Dronne and l'Auvézère, which gives you many possibilities to choose your way to paddle down the rivers.Most of the campsites in the Dordogne have their own swimmingpool or other water complex. But wherever you are, enjoy also swimming in open water.........nearby any camping you'll find many beaches boarding a river or a a natural lake. 
Because of its large variety of landscapes the Périgord can offer a huge amount of sportif activities. Near your campsite you can find your happiness in different open-air sports : climbing, horse-riding, golf, water skiing, paragliding are just some examples of the possibilities. 
The Périgord is an outstanding favoured part of France for those who love nature. And the best way to make the most of all this is : camping !!!