What's best than setting camp at a nature campsite to explore Dordogne, a department which is the very essence of "nature holidays". Rivers flow amongst the limestone hills. The woods change colours every season. The vineyards show promises of many delicious moments. In Périgord, the whole nature awaits you!
Dordogne is one of the largest departments of France. Leave the main road behind you, take the smaller, lesser known paths in the deep countryside. At any moment, you can stumble upon one of the most beautiful villages of France: 10 of them are disseminated in the area.
Here you'll find a sunny and pleasant weather that helped create a wide diversity of landscapes and protected biodiversity. Camping in nature in the department will be a great opportunity to spend some time in the Biosphere Reserve of Dordogne. A biosphere's official definition says they are places to learn about protection of the environment and sustainability which means means these nature reservations are like workshops for a more responsible future and, obviously, preserved areas. Wouldn't a camping pitch or a mobile home at a campsite in nature be the perfect base to do so?

You prefer active holidays? You'll be a happy person while camping in nature in Périgord as many open air activities are available from your campsite. Thousands of kilometers of marked trails invite you to dynamic trekks or quieter family walks. Special roads are made for mountain bikers and riders. Many of the natural beaches by the rivers near or in the campsites themselves also give you access to plenty of fun outdoor activities: canoeing, water skiing, kayaking, but also climbing, horse riding, pargliding to only name a few. That's what you're in for when going camping in nature with your partner, friends or family.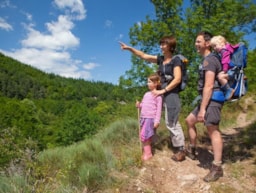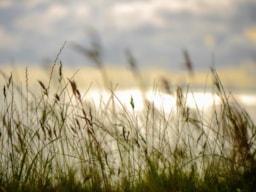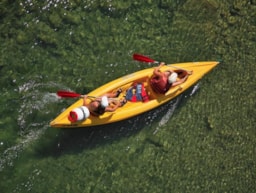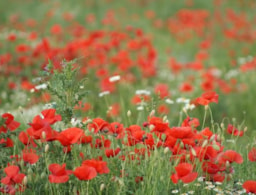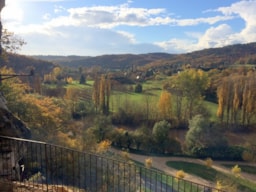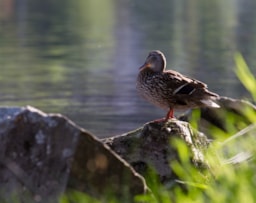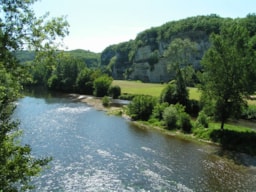 Most of Dordogne's camping places have swimming pools or even water parks. You should't miss the opportunity to swim in open water though - an unparalleled and genuine "nature camping" experience for sure! Indeed, "Dordogne" and "Perigord" are the area"s names but also rivers names. About 70 canoeing rental companies are registered along the rivers Dordogne, Vézère, l'Isle, Dronne and l'Auvézère, which gives you many possibilities to choose your way to paddle down the rivers. Some of the nature campsites listed here below offer this service on location or via a local partner. Whichever way, what a lovely alternative to discover the department isn't it?
Varied landscapes, nature parks, biosphere reserve, rivers, lakes - Périgord is an outstanding favoured part of France for those who love nature. And the best way to make the most of all this is a pitch or mobile home rental at a campsite in nature of course!