The best way to discover the Périgord Vert is a walk through the valleys of the Côle and the Dronne. Many charming and well-equipped campsites offer pitches and high-quality rental possibilities.
Settled at the Dronne riverside Brantôme opens for you the gate towards the Périgord Vert. Its exceptional setting in the meander of the Dronne makes the 1200 years old abbey look like a jewel ! Many bridges and narrow streets give you the opportunity for a nice walk through Brantôme. However, a boattrip on the Dronne offers you a breathtaking view of the town.
Near Brantôme, still at the Dronne riverside, don't forget to visit charming Bourdeilles with its dominating castle, a mixture of a medieval fortress in a Renaissance style.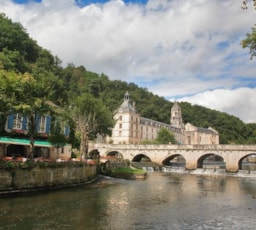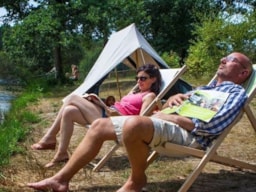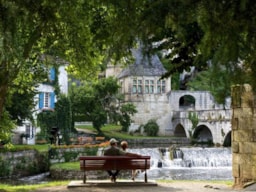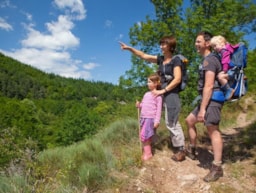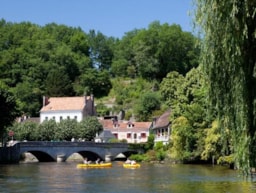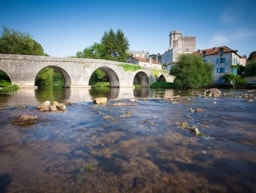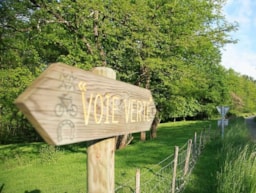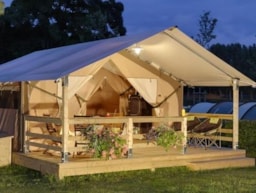 In the Côle valley another « must » : Saint-Jean-de-Côle. Listed as one of the most beautiful villages of France, it is also a very charming village. Take your time strolling through the cobbled alleys. A big event is the huge « plants fair » every spring. Near Saint-Jean-de-Côle we recommand a visit at the caves of Villars and the castle of Puyguilhem. The caves are a magnificent underground museum with a multitude of Stalagmites and Stalagtites. As to the Puyguilhem castle : it is one of the very few Renaissance castles in the Périgord Vert, where you certainly recognize the elegant Italian influence of the Loire castles. After these cultural visits you probably need to relax ! Nearby Ribérac and Saint-Aulaye you'll find the large lake of La Jemaye. The best place for a swim in pure nature.