The cradle of manhood lays in the valley of the Vézère, a visible prehistorical part of Dordogne. Why not choose to go camping in Limeuil to set camp before you're off to explore it?
Ranked among the most beautiful villages of France, Limeuil was built up against a rocky hillock where the rivers Dordogne and Vézère meet. A true picture-poscard town, it also encompasses and symbolizes the authentic, genuine town of Perigord with its old remparts, cobblestone streets, lovely gardens and access to the river. Speaking of which, take the opportunity to rent a canoe and spend a grand day out on the river, with your friends or family, before you return to your campsite in Limeuil at the end of the day and rest by the swimming pool or on the restaurant's terrace.
The Vézère flows around the cliffs between Terrasson and Limeuil.
Enjoying the exceptionnal nature you will discover the cultural heritage of early manhood and as well other fascinating prehistorical sites. During your visit you'll find 14 sites registered by UNESCO as World Heritage and many other historical monuments. The Vézère Valley in particular counts 25 caves with wallpaintings. The most famous of them is Lascaux obviously, whose (hi)story and amazing paintings unfold at Montignac's International Centre of Parietal Art. It was open in 2016 and widely referred to as "Lascaux IV",  an identical reproduction of the original cave, considered as the Sixtine Chapel of Prehistory.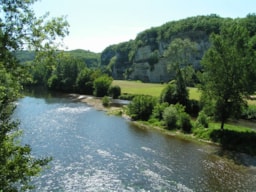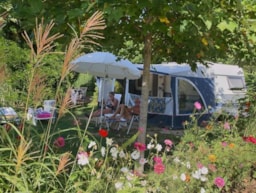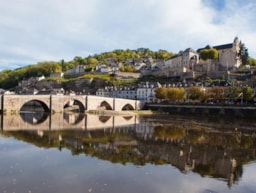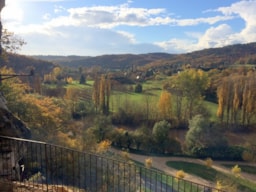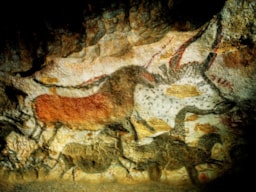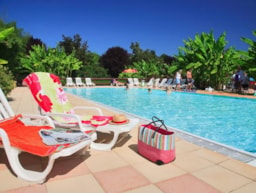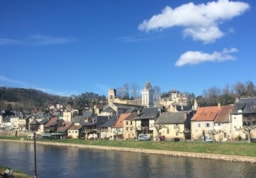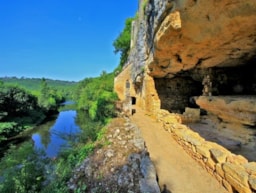 Staying at a campsite in Limeuil will reveal other remarkable villages disseminated along the Vézère valley. Take Saint-Leon-sur-Vézère for instance - which is also on the list of most beautiful villages of France. A typical town from Perigord Noir - or Black Perigord - it is all, warm, yellow stones, narrow streets (they're called "couredoux")... and of course, access to the river. See also Le Bugue which was built as an amphitheatre... by the river Vézère of course! Last but not least, Les Eyzies de Tayac has gradually become some kind of amusement park based on the Cro Magnon man.
Besides the campsites of Limeuil, many well equipped campsites (open from spring till end of october) are waiting to receive you all along the Vézère valley. All of them have spacious pitches and comfortable renting possibilities.
Near every campsite you can enjoy open air activities in the Vézère Valley. Its surroundings offers you many choices for walks and especially canoeing trips.
If you're staying at a campsite in Limeuil, this valley is certainly worth a visit - its fame justifies its nickname!